Dwayne Douglas Johnson born in Hayward, California on May 2, 1972, is best known for his wrestling career and his unchallengeable title known as 'The Rock'. One of the best and most popular WWE wrestlers during his time, things never went easy for The Rock and he proved his name's worth by winning seven consecutive WWE championships. Despite the tremendous problems he faced and the obstacles that came in his way, Dwayne Douglas Johnson is a true winner and a fighter by heart.
Early Life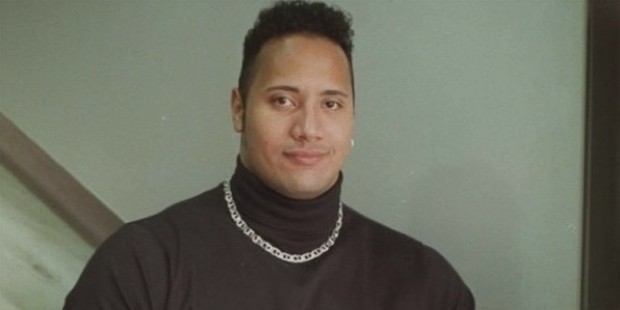 Born to a father of Canadian origin and a mother of Samoan, Dwayne attended Richmond Road Primary School in New Zealand and spent 10th Standard at President William McKinley High School in Honolulu, Hawaii. Right from his childhood days, Dwayne was famous and well acclaimed for his sportsman capabilities. He was also a member of the school's track and field and wrestling teams. However, he also decided to avail a full-time scholarship to play defensive tackle from the University of Miami. Johnson was a promising footballer and received many offers from other colleges as well.
Beginning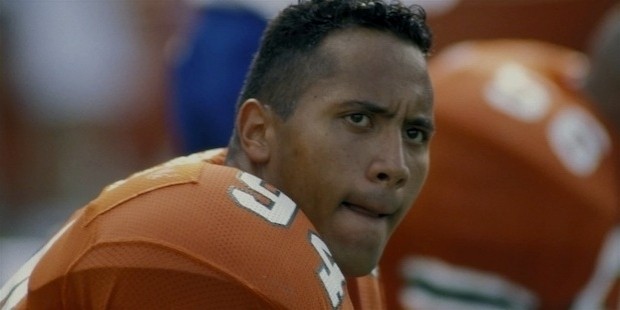 In 1991, Dwayne was also selected for the Miami Hurricanes' National Championship team. Unfortunately, he met with a very serious accident during the match and was injured very badly. He then decided to stay away from any more matches because of his injury and was eventually replaced by Warren Sapp, the future hero of the National Football League (NFL). Dwayne then joined the Calgary Stampeders of the Canadian Football League in 1995 and it was this year when he decided to pursue wrestling as a career option like his other family members. His professional wrestling training commenced hereafter.
Career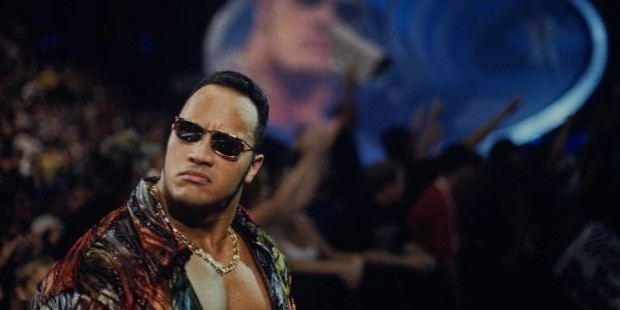 With the combination name of his grandfather's and father's ring names, Johnson made his WWF debut as Rocky Maivia and apart from that, he was also given the nickname "The Blue Chipper". Dwayne won many matches and championships against his fellow wrestlers, some of whom were as prominent as The Brooklyn Brawler, Triple H, etc. However, his stint as a wrestler was not the smoothest one in his life. He faced many challenges and got into feuds with some of the most popular names of the wrestling world such as The Undertaker, Hulk Hogan, Rikishi, John Cena, Vince, etc. Some of his peers even said that he had a severe problem with people and often abused the viewers during his matches.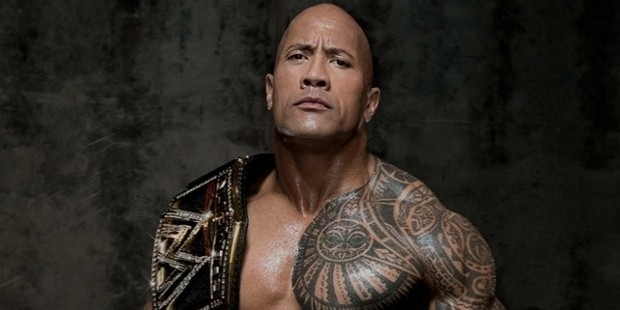 Dwayne suffered a severe knee injury and later another abdominal injury when tendons tore from his pelvis. He even lost some of the matches after being injured. Dwayne never gave up in these adversities. He proved outright that hard work and fate always pay off. The Rock then won seven consecutive WWF Championships and created a record. Apart from that, he also continued with his win at the Global Warning by defeating Triple H and Brock Lesnar. Although Dwayne was fatally attacked after this event and many other events, The Rock continued his pursuit and eventually won his 8th WWE Title at Royal Rumble which he retained at the Elimination Chamber against Punk as well.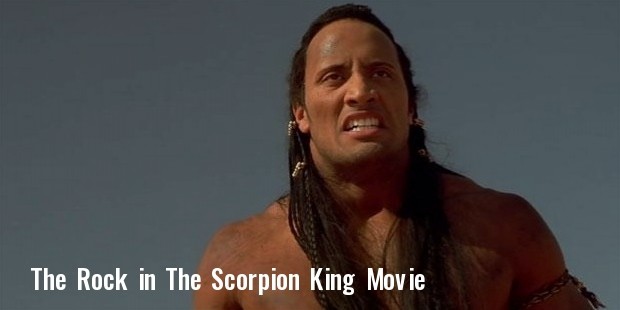 Dwayne's amazing wrestling skills combined with this innate charisma and speaking abilities also won him millions of fans and product endorsements, before he finally got the opportunity to  work in Hollywood. He then joined Hollywood and acted in some of the most popular films like The Scorpion King and Fast & Furious 6.  His debut in motion picture happened as The Scorpion King in the The Mummy Returns, 2011.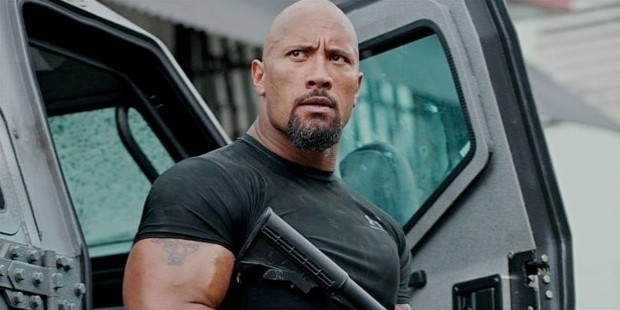 Johnson thereby appeared in many other films, including the fifth and six parts of the The Fast and the Furious series. He has many other film credits in his pocket like G.I. Joe: Retaliation, Fast Five, Journey 2: The Mysterious Island, Fast & Furious 6, Snitch, etc. His acting skills earned him many special awards like the Teen choice award  in the category of Choice Sleazebag for the movie The Mummy Returns and the Kids choice award as "Favorite Male Butt Kicker" in 2013 for Journey 2: The Mysterious Island.